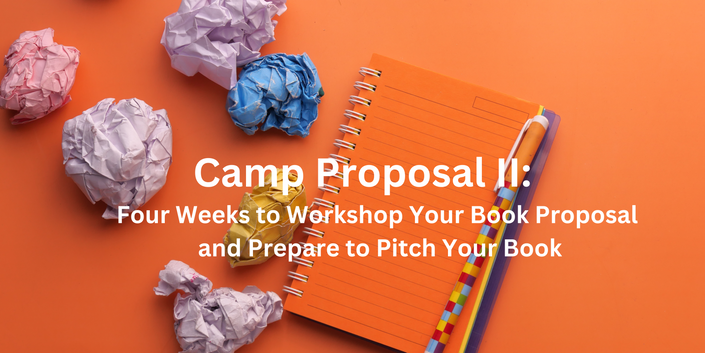 Camp Proposal II: Four Weeks to Workshop Your Book Proposal and Prepare to Pitch Your Book
You've sweated through Camp Proposal and have a completed draft.
Now what?
How do you know if what you've created is good enough?
More importantly, how do decide when to query and when to keep writing or building your author platform?
Join Camp Proposal II: Four Weeks to Workshop Your Book Proposal and Prepare to Pitch Your Book
This ONE-OF-A-Kind workshop experience will ensure you're truly ready to query, or if you're still writing your book, having a solid plan for building an author platform that reaches your audience.
During Camp Proposal II, you'll meet weekly with a cohort of motivated writers for targeted feedback session on student work, benefit from class discussions and brainstorm sessions on how to revise strategically, and make your author bio and query letter more attractive.
Here's how it works:
Camp Proposal II meets on the following four Wednesdays in August:
8/2, 8/9, 8/16, and 8/30
All sessions will take place from 1:00 PM – 3:00 PM EDT (Yep, they're recorded)
On the Monday prior to class, I'll ask for volunteers to share proposal excerpts for our weekly workshop. I'll select 3 – 4 excerpts for our class discussion.

Not chosen?
Those who aren't workshopped will have a chance to provide feedback and ask questions related to what they've read AND their projects.
Worried you might not learn enough if you're not workshopped? Writers often LEARN THE MOST from reading their peer's submissions.
Your Instructor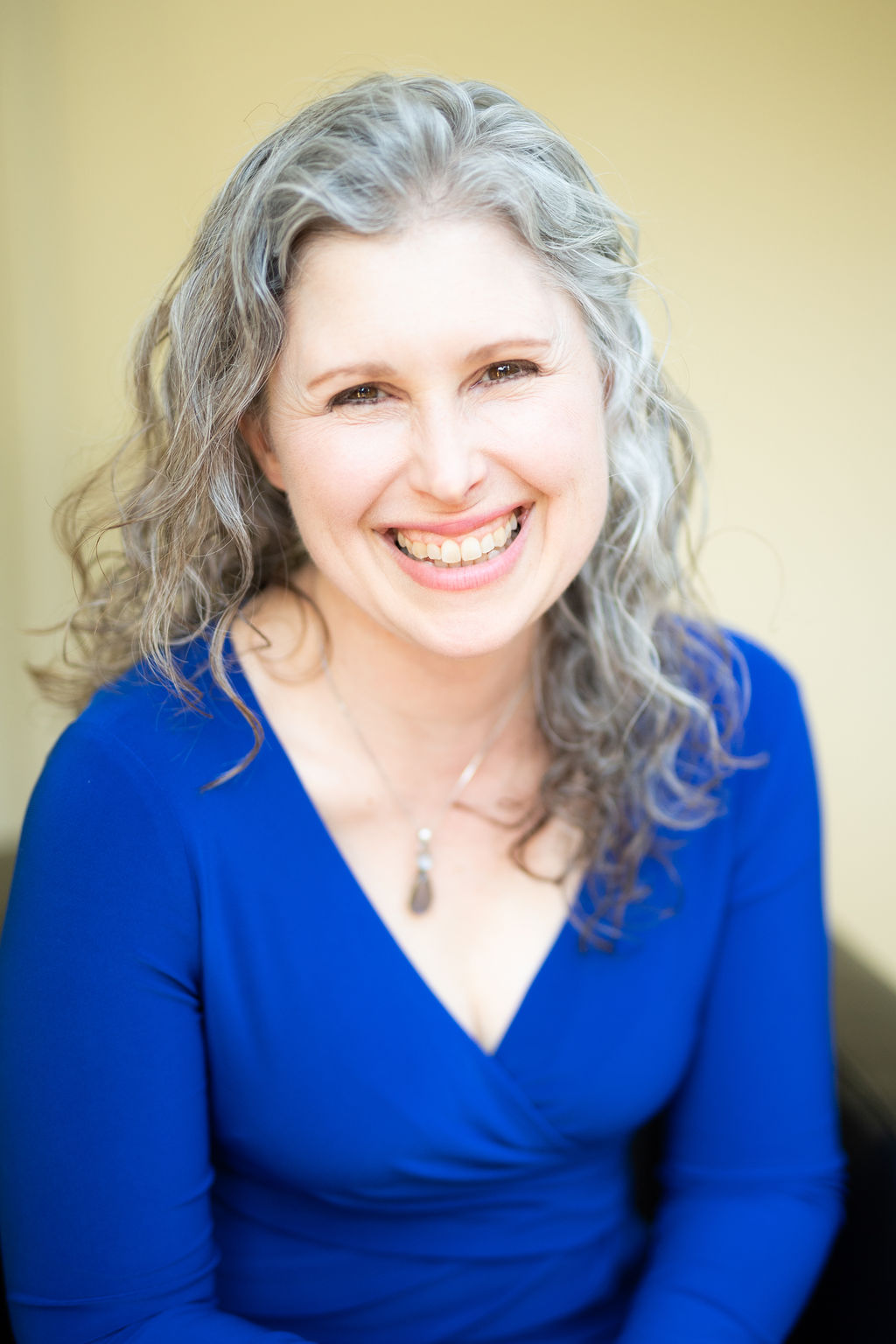 Hi, I'm Lisa Cooper Ellison, a writer, speaker, and writing coach, with an Ed.S in Clinical Mental Health Counseling and a background in mindfulness.
While I've spent the past twenty years helping students and writers transform their life stories into art, I'm also a writer who struggles with the same hangups and story problems every writer faces, from doubts about the quality of my work to what in the world I'm trying to say.
It was those humble writer struggles that inspired me to create this course.
I wanted to find a way to help writers systematically see their stories, identify their narrative arcs, and learn the skills that would help them finish their current book, MARKET IT well, AND write the next one.
I spent years studying the craft of writing so I could develop, test, and then teach specific strategies that would help writers truly understand their stories and how to talk about them. I've spent the past eight years refining these strategies so I can now teach them to you.

Students and clients of mine have been published in or have books forthcoming from St. Martins Press, Hatchett, Promethius Books, APA, and Nortons; they've also been published in the New York Times, Washington Post, Newsweek, Brevity Literary Magazine, and HuffPost, among others.
But don't take my word for it. Check out what former students have to say: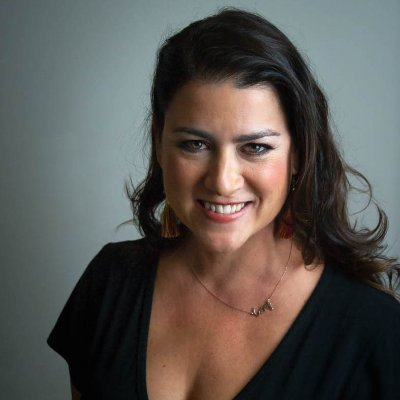 "Lisa's unique mix of whip smart editing and book wisdom; combined with her compassion and devotion to not just her client's books, but their health and wholeness as humans, is a gift beyond measure."
- Casey Erin Wood, Memoirist. Patriarchy Smasher. Small Talk Avoider. Believer in Magic.
Here's the workshop schedule:
Week One: Assessing Your Bio, Comps, and Table of Contents
Week Two: Building a Marketing Plan that Sells to Your Audience
Week Three: Nailing Your Chapter Outline and Overview
Week Four: Query Letters, Pitching, and Author Platform Success Plans
Frequently Asked Questions
When does the course start and finish?
This workshop will begin on 8/2/2023 and will meet on the following four Wednesdays in August: 8/2/23, 8/9/23, 8/16/23, and 8/30/23.
How long do I have access to the course?
Because this is a live, in-person class, this class ends with the final session on 8/30/23. You'll have access to the coaching videos for the next three months.
If I decide I don't like this class, can I get a refund?
You can request a complete refund before the class begins, but once class starts, no refunds will be given.
What if I have to miss a class?
All classes will be recorded and stored for three months so you won't miss a thing. A raw, unedited transcript will also be provided, in case you're pressed for time and want to skim through the material.
Do I have to take Camp Proposal to join this class?
Yes. We're going to hit the ground running and it's important that everyone already understands the process.
Will you workshop my entire proposal?
Each week, I'll ask for submissions based on the area we're workshopping, but I won't review anyone's complete proposal as as part of this course. If you'd like me to do this, please check out my website (lisacooperellison.com) to see which option will work best for you.
What if my submission isn't chosen?
Each week, I'll ask writers to submit specific parts of their proposal. Because of the size of this class, not everyone will be workshopped every time. But most writers LEARN MORE from watching someone else's workshop than participating in a workshop of their own. To keep things fair, anyone workshopped during the previous week will get last priority on the following week's workshop. That way, as many people as possible will experience at least one workshop. If you'd like to work one-on-one after our class ends, you can check out the complete menu of book proposal services on my website: lisacooperellison.com.
About Camp Proposal II:
Camp Proposal II is a workshop-style class designed for writers who are ready to query their books as well as those who are interested in finding out how to address any gaps in their proposal by building a more robust author platform.
You must take Camp Proposal: Thirty Days to Build the Best Business Case for Your Book in order to join this class.
It's not for writers who don't like intensives, aren't interested in feedback, or who aren't willing to commit some time and effort toward creating a proposal that truly shines.
So, are you ready to...
whip your proposal into the best possible shape?
feel confident as you send out your queries?
create an author platform and connections with readers that make YOU the best person to write your book?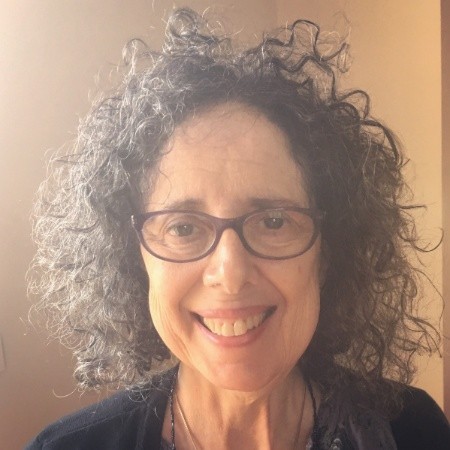 "Lisa is a teacher and writing coach, Lisa reads thoughtfully and critically, yet she is eminently respectful; she offers gently persistent suggestions but wants the finished product to be entirely your own work."
- Rita Hart, Editor from Melbourne Australia